Company Picnics – Fun Games – Holiday Parties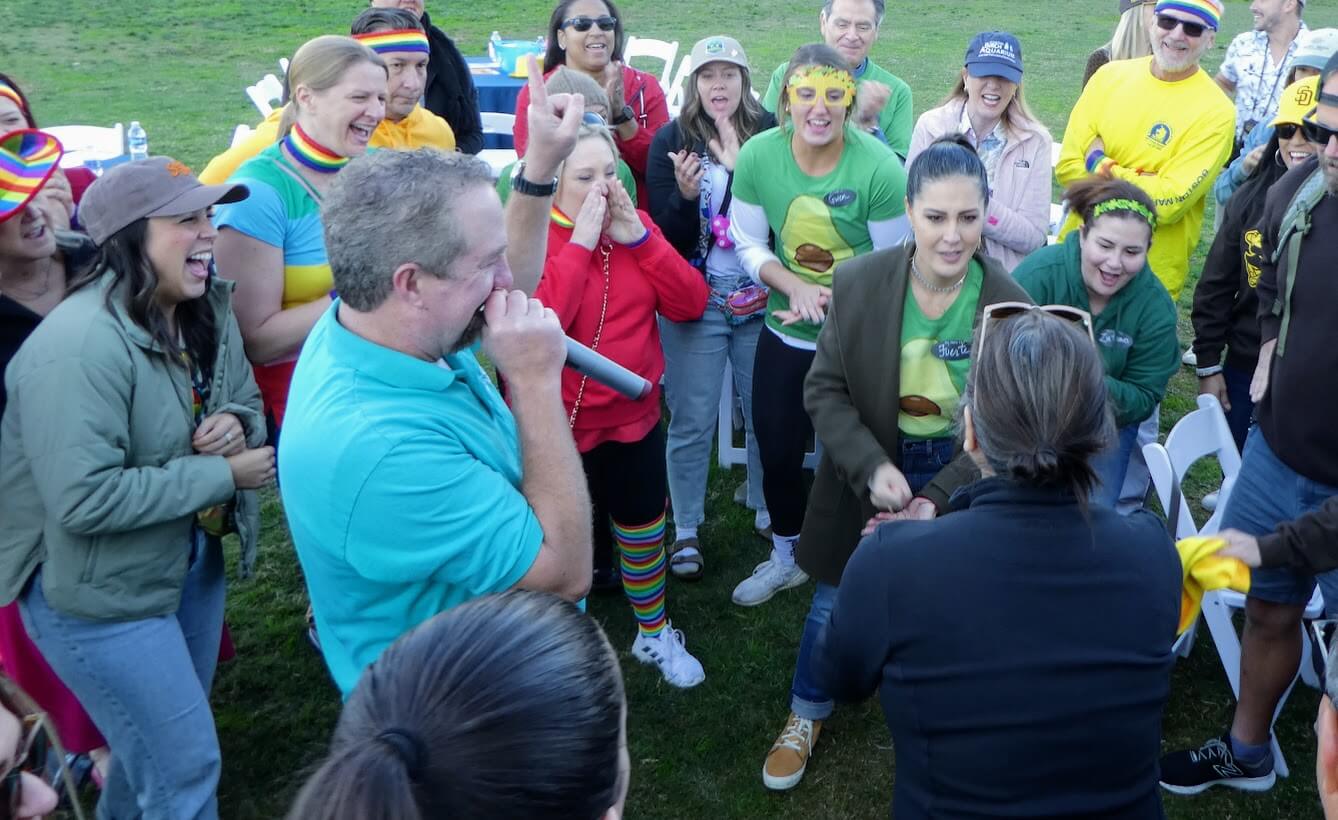 Boosting Morale while Building Community
As the old saying goes, "All work and no play makes Jack a dull boy." And nowhere is this truer than in the workplace. Employees who feel valued, appreciated, and supported are more likely to be engaged, productive, and loyal. One way to show your team that you care is by hosting company picnics, fun games, and holiday parties.
Company Picnics: A Time to Unwind and Connect
Company picnics are a classic way to bring employees together in a relaxed, informal setting. And thanks to San Diego's year-round great climate, outdoor company picnics are always a hit! Whether you hold your picnic at a local park, beach, or other outdoor venue, make sure to provide plenty of food, drinks, and entertainment. Some popular picnic activities include:
Lawn games such as our popular Sip & Score featuring Bocce Ball, Croquet or Volleyball 
Team Olympics - a fast and furiousTournament style competition!
Creative Icebreakers: A great way for employees to get to know each other, in a friendly environment

Trivia contests, either general knowledge or company-specific

Minute to Win It - a wildly popular competitive game that anyone can do!

Music and dancing, whether it's a live band or a high energy DJ

Interactive live shows such as Illusionists/Magic Shows, Polynesian Luau 
Holiday Office Parties: A fun way to celebrate the holidays!
Whether it's July fourth, Memorial Day, Christmas or a New Year's Eve bash, holiday parties are a time-honored tradition in many workplaces. These parties allow employees to celebrate their accomplishments, bond with coworkers, and create lasting memories. Some holiday party ideas include:
If you're looking for a unique way to boost your company culture, connect with us. With a little creativity and planning, you can create memorable events that will have a positive impact on your workplace culture for years to come.
Click Here for The Most Popular Programs