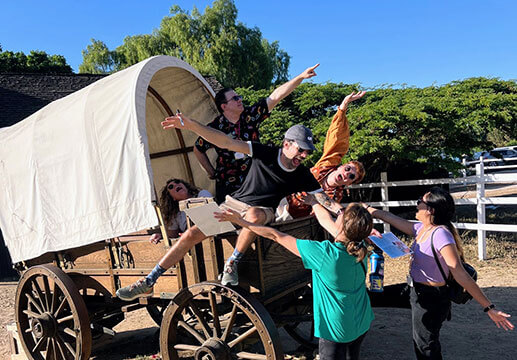 Refer a Friend & get $200!
*A study from the Wharton School of Business shows that referred customers have a 16% higher lifetime value than average customers. This means that over time, customers who come via a referral will bring more revenue to your business than those you acquire elsewhere.
After the person you referred books their first offsite or event with one of our two team building companies, you will each receive a $200 gift card. Get your personal referral link to start sharing!
Email darlynne@groupadventures.com
*$200 is paid for events with an invoice of at least $2,000. 10 percent will apply to amounts under $2,000 dollars