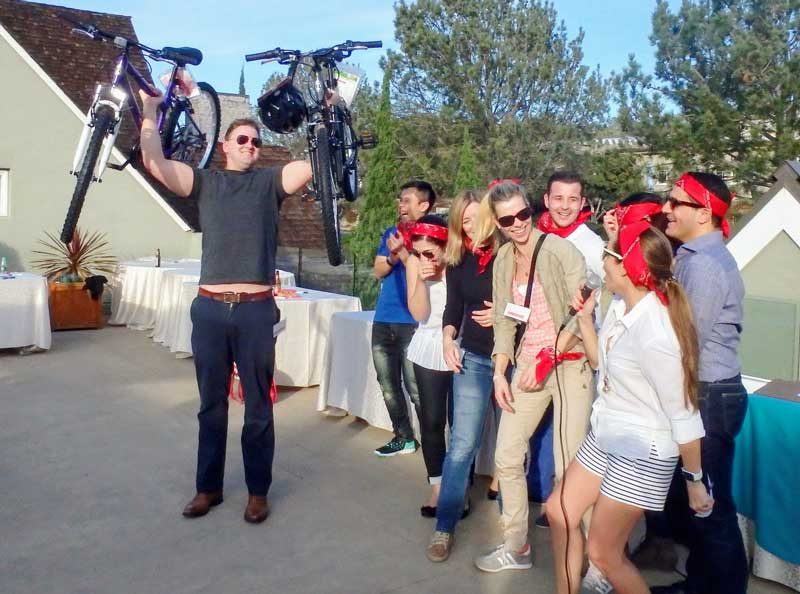 Team Building Programs with Charitable Tie-Ins.
When we first launched our companies, we knew we wanted to use it as a vehicle to help others. Giving back is one of the greatest things you can do to contribute to society. Whether it's donating clothing or spending time with underprivileged children, serving others is beneficial and meaningful to our city. Out of the Ordinary offers several Team Building programs with Charitable Tie-ins.
Charity Give Back Programs:
Over the years, we've partnered with numerous charities including:
Family bonding programs for the Military

Churches and Faith Based Groups

Non-profit organizations including YMCA, Susan G. Komen, The Ronald McDonald House, The Boys & Girls Club, Solutions for Change, It's All About the Kids, Toys for Joy and many more!
As part of our "Giving Back" mission, Out of the Ordinary participates in the "One for One" business model.
The concept is simple: For every job we land, we'll donate a bike to a worthy cause. Last year, the recipient of our program was "Toys for Joy," an annual event organized by the Rock Church every December. In addition, we donated basketballs and soccer balls to deserving kids throughout San Diego County. If you have a charity that's close to your heart, let us know!
Contact darlynne@groupadventures.com or marc@groupadventures.com
Need more Give Back options? Our sister company, Where You Want To Be offers unforgettable Team Building EXPERIENCES like the Good Deeds Bus Experiment and Operation Bike Ride: Helping Veterans Move On. Check it out!
"So don't get tired of doing what is good. Don't get discouraged and give up, for we will reap a harvest of blessing at the appropriate time."  (Galatians 6:9)