Navy SEALs Team Challenge
Does your team have what it takes to master this physically and mentally intense team session, based on training maneuvers used by the U.S. Navy SEALs? Your team will need to work together, collaborate, and communicate to ensure the unit's success. We will challenge them during this customized session, based on the goals and skills of the group. The payoff is a higher functioning team, a surge in team spirit and pride in accomplishment.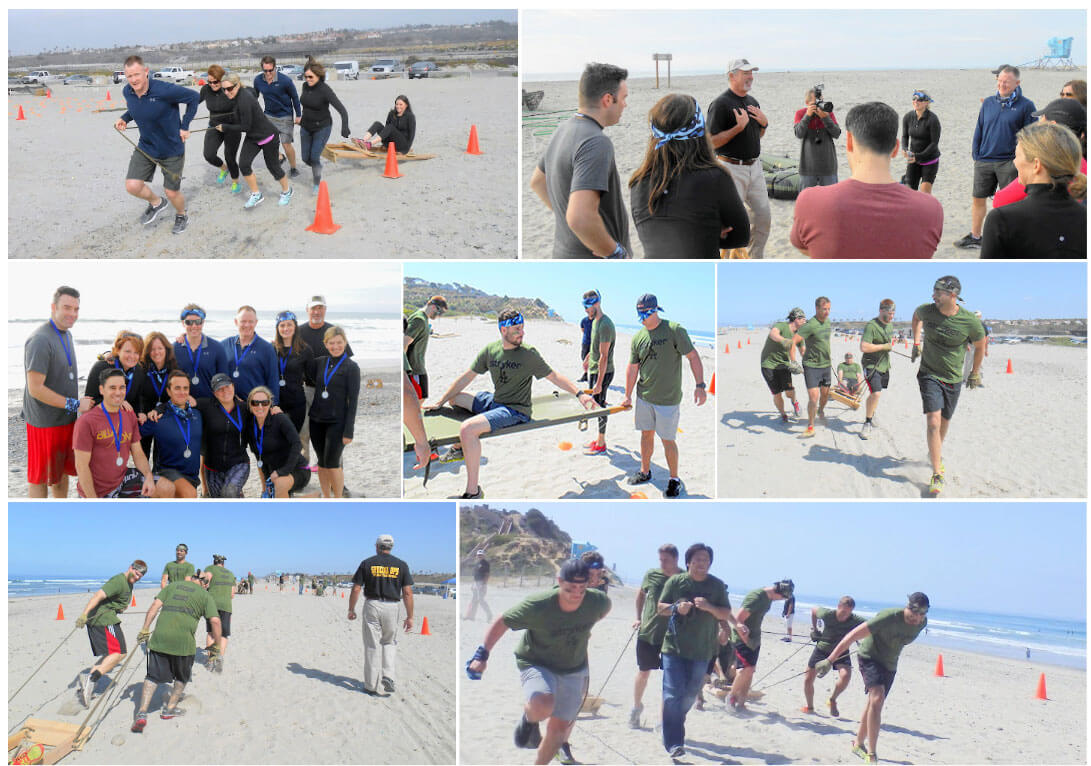 To our elite fighting forces, teamwork is much more than a corporate phrase. Teamwork means the difference between life and death, victory or failure. Team training is a critical part of this military training and the same lessons apply to success in our business and personal lives.
Experience the excitement and camaraderie of the U.S. Navy SEALs firsthand in this strategic training program. Teams will compete against the clock or other teams to out-perform, out-maneuver, and attain their goal! The activity is structured to have teams competing against each other, or for the entire group to collaborate and work together to become a more effective team.
This unique team program is introduced and conducted by former U.S. Navy SEALs who interact with the group and participate in the training exercises.
Sample Training Exercises (3 or 4 will be used):
Commando Course
Minefield
Nighttime Extraction
Emergency Transport
Special Forces Training Course
Tug 'O War
Scale the Wall
Includes all materials, staffing, planning and program development, team facilitation, one team trophy. This program is best conducted on the beach and is customized to the ability and goals of the group. Does not include any necessary beach permits or refreshments other than water.
On-site EMT available.