Creating a Positive Company Culture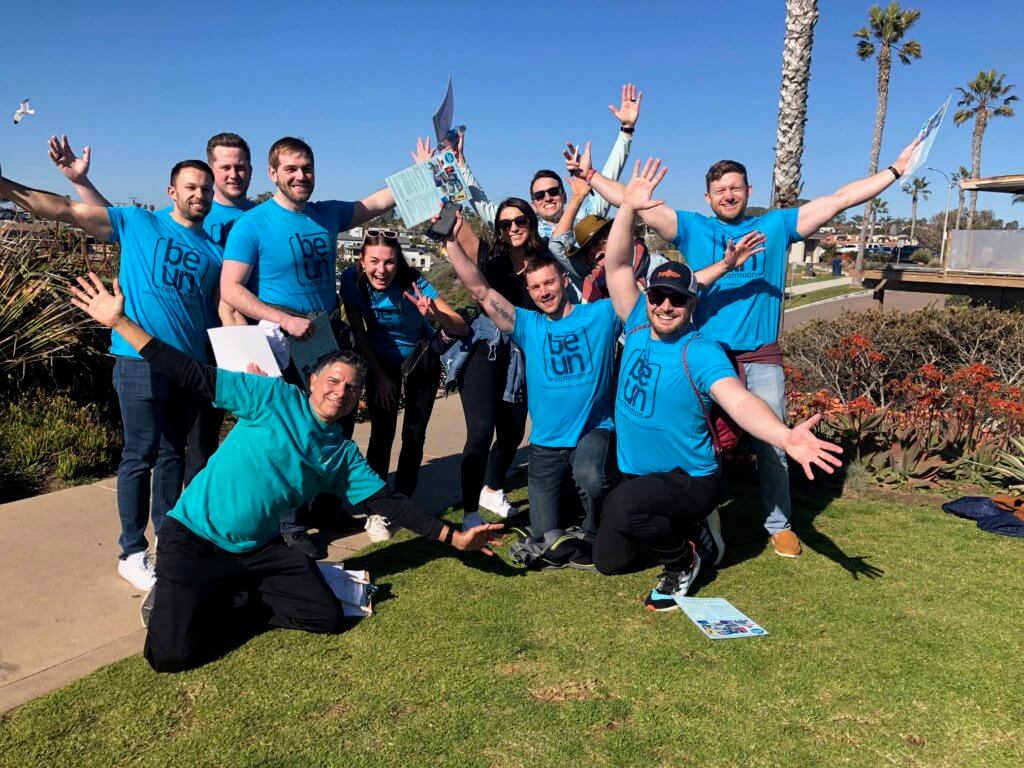 Whenever a potential client calls us, our first question is always "Why do you want to do a Team building activity?" followed by "what is your end goal and how can we best serve you?"
Their reasons always vary and can be anything from simply wanting to have fun to celebrating a major milestone. But when we dig a little deeper, one thing that's always mentioned is the desire to build a positive company culture AND wanting to bring people together in a unique and memorable way.
As team building facilitators, that's music to our ears as we're all about teamwork and creating ways to boost employee engagement. A recent Gallup Poll found that 69% of employees say they do not feel engaged at work. While another study found that employees who are highly engaged were far more productive and rarely missed work.
Let's face it. We're in unique times and people are stressed. This isn't something we can ignore. The good news is that there are simple things that can be done to relieve tension.
#1:  Be Available. Managers should be visible and approachable. When leaders are transparent and easily accessible, there's a 94% increase in employee happiness.
#2: Acknowledge Employees when they do a good job. When managers publicly recognize employees for their hard work and contributions, this motivates those individuals to keep doing great work. It also has a domino effect in that it motivates their peers.
#3: Know your staff, personally & professionally. We get it. When you're constantly up against deadlines, it's easy to just focus on work. But who wants to be known as the boss who's always barking orders at everyone? That's no fun! Of course, work must take priority but make sure you fit in "play time." We've done everything from taking our staff on fun beach hikes to bike rides followed by lunch to Sailing Adventures and inspiring Professional "Ted Talk" seminars. We also enjoy doing "one-on-one" luncheons with team members. Those are especially nice because they allow us to spend good, quality time with each employee and that's typically when the meaningful, enlightening conversations happen!
#4: Volunteer together:  Ask your team if there's a specific charity they are passionate about and then surprise them with a fun field trip where all of you volunteer together!  Several years back, our team volunteered at Toys for Joy, a San Diego event that happens every December. At this event, thousands of toys, groceries, and clothes are given away. It's a full day event and organizers never have enough volunteers so our team committed to helping out. Seeing the look on the kids' faces as we presented them with toys and food is an experience we'll never forget!  As a team, that experience brought us closer together and reminded us of what's really important.
Sidenote: Looking for a unique way to show your appreciation and bring your team together?  Click this link for fun ideas:  Engaging your Employees