Safe Outdoor Activities During COVID
Ever since COVID-19 came about, it seems like all we hear is what we CAN'T do. NO indoor dining. NO large public gatherings. NO fans at sporting events. The list goes on and on.  It makes us wonder: Is there anything we CAN do?  Actually, there's PLENTY we can do!  The key thing to remember: Keep it outdoors!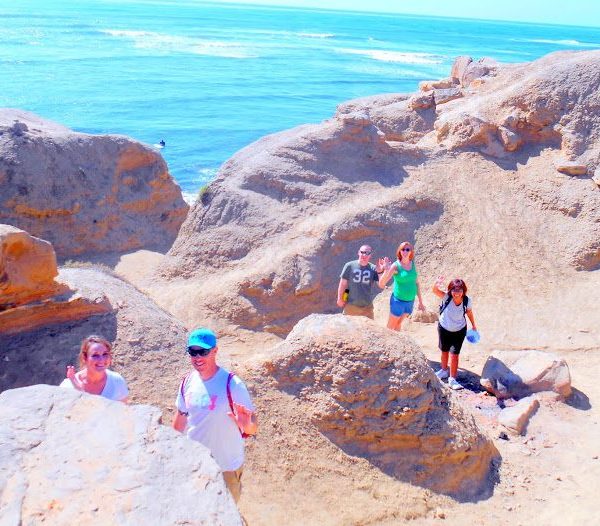 Because we live in San Diego where the weather is typically beautiful year round, finding fun things to do OUTSIDE is not a problem. And now that it's summer, the temps are super nice and the days are longer so it's an ideal time to be outdoors.
Besides the "fun factor," there's also plenty of health benefits to being outside. Studies show that exposure to sunlight and breathing in the fresh air often leads to better concentration levels, happier moods, and an increase in physical stamina and fitness levels.. just to name a few.
If you're tired of being cooped up, our advice is to get OUTDOORS and enjoy Mother Nature!  Here's a list of fun & safe OUTDOOR activities you CAN DO during Covid-19:
*Go for a Walk:  Our sister company's brand new division, Where You Want To Be Fit Club, is now offering one-hour small group Wellness Walks.  This easy going hike is a perfect way to discover cool San Diego spots while practicing physical  distancing & safety guideline rules. Sign ups will be limited, in an effort to keep everyone safe. Click HERE for dates & registration.  Don't miss out on the FUN!
*Secret Spots Super Challenge:  Gather everyone in your Social Bubble and sign up for our ridiculously FUN Urban Challenge Scavenger Hunt! Teams will be given a series of fun tasks that will take them all over Balboa Park.  Physical distancing & safety guideline rules will be followed. Sign ups will be limited in an effort to keep everyone safe. Click HERE for dates & registration. Don't wait to register!
*PRIVATE Experiences: Prefer doing a fun outing with people ONLY in your SOCIAL BUBBLE?  No problem! Our sister company Where You Want To be offers  PRIVATE SMALL GROUP EXPERIENCES. Email menkin@wheretours.com OR call 619-917-6037 to schedule a PRIVATE GROUP ACTIVITY.