It's hard to believe but the holiday season is just around the corner. And with that, comes the question many of us are asking: How can we celebrate the holidays with colleagues and friends, given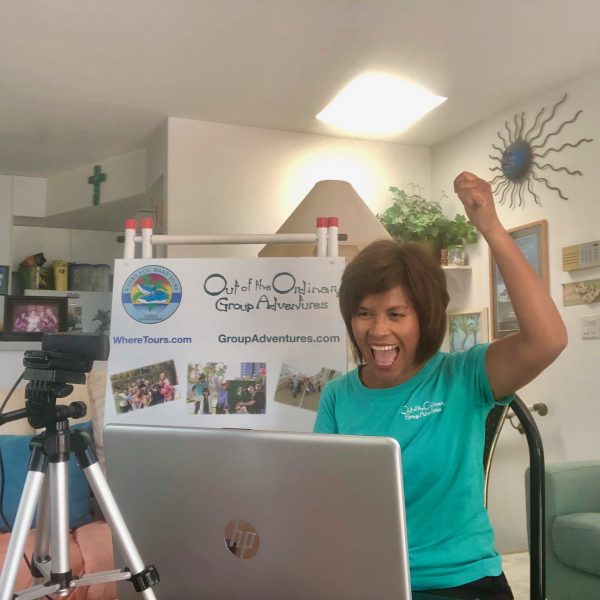 this pandemic?
Prior to COVID 19, this is the time of year that's usually filled with plenty of in-person holiday Team Building events and Corporate Social Responsibility activities like our Big Give Scavenger Hunts and Minute to Win It Charity Edition. But because of the Pandemic, the events world looks totally different. Here's the good news: Although the way we execute events has changed, the need for social interaction has NOT changed.  As a matter of fact, studies show Team building activities that build a strong company culture is essential especially now, in times of change.
When the Stay at Home order first took effect back in March, our company pivoted quickly. A lot of thought went into creating new and innovative programs and as a result, we now offer an extensive list of VIRTUAL, IN PERSON and HYBRID Team Building events. If you haven't noticed, our Creative Team is all about turning the impossible into possible. That's kinda our thing!  So the bottom line? If you're looking for a unique and SAFE way to celebrate the holidays, give us a call and we'll create something memorable for you and your team.
In the meantime, our lineup of Virtual & In-Person Holiday Experiences includes:
Holiday Themed Scavenger Hunt:

 Exactly what you've been looking for

Jeopardy:

 The Holiday Edition... Alex Trebek would really be impressed

Famous Family Face Off...

 Let the holiday feuding begin
Holiday Cooking Showdown... Gordon Ramsay eat your heart out

Livestream Best of San Diego Show...

 Discover the Hidden Gems!
Smartphone Video Challenge…

become a video sharpshooter using our iMovie filmmaking tips

Safe Wellness Walks & Bike Rides...

Experience secret San Diego firsthand

And so much more!!
Contact us as soon as possible to see our entire lineup of Holiday Experiences. Don't put it off as we do book up early. Happy and Safe Holidays from all of us!