Canine Charity Team Challenge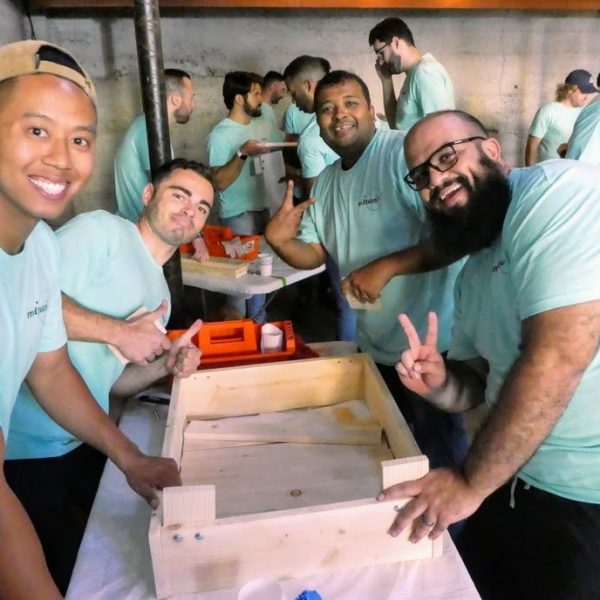 Creating innovative team building programs that allow people to let loose and really show their personalities is something we absolutely love! Our new "Build a Dog Bed" program is a prime example of corporate groups having fun, showing off their creative side AND doing good. We recently did this program for a local company and in their case, the dog beds were donated to the Rancho Coastal Humane Society.  As animal lovers ourselves, we got a kick out of seeing the teams pour their hearts into their dog beds.
Sure, there were crazy moments – be sure to check out our video of one team's "Dance Moves" presentation – but in the end, it was all about the dogs. Reps from the Rancho Coastal Humane Society brought a couple of dogs that were up for adoption, and they took the opportunity to share their vision, on what San Diegans can do, to help our furry friends.